Garden Shed Treatments
What has always surprised me is the fact that people put a lot of time into constructing their sheds. This includes completely planning the build by scouring the net for hours upon end to find the right construction type for them or perhaps browsing through catalogue after catalogue to find a ready-made kit that they can use. However, very few people actually consider Garden Shed Treatments. This is absolutely appalling as without Garden Shed Treatments you are doing your beautiful shed as massive disservice. Let's take a little look at a few of the most popular types of treatment out there.
Why Preserve your Shed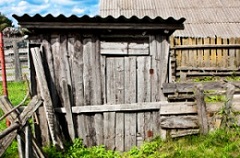 One of the main reasons as to why people don't preserve their shed adequately is because they simply do not know that they have to. Whilst readymade sheds will come preserved already, you will need to carry out regular maintenance if you want to keep it in tip top condition. When a shed is outside, it is going to constantly be exposed to the elements and all sorts of other things. This will cause wood rot over time, as well as warping and fungal decay. This is going to considerably shorten the lifespan of your shed construction. However, with the right preservation in place it should help stave off a few of these problems.
Dip Treated Sheds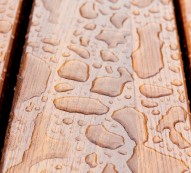 This type of preservation is by far the most popular for any garden shed. The main reason for this is for the ease of use applying and the low cost for Dip Treated Sheds. You will be able to tell whether a shed has been dip treated or not by its colour. If it is red, then it has been preserved using this method. This method is incredibly quick to apply, all you do is paint the preservative onto the garden shed and it is protected. The downside however is that the preservation doesn't last as long as the second method, and over time you will need to continue to apply the preservative if you want the protection to last. If you miss 'protecting it' then you will find that the quality of your shed will dwindle rather rapidly.
Pressure Treated Sheds
This type of shed preservation is much more expensive and difficult to apply. However, it is the only solution if you want a shed which is going to last you many years to come. With Pressure Treated Sheds a preservative is literally forced deep into the wood using vacuum pressure. As a result, the preservative remains almost permanent. In fact, with this type of treatment you can expect your shed to remain rot free for at least 15 years, which is a considerable length of time when you compare it to the previous method of preservation.
Of course, you won't have to apply more preservation. In addition to this, the pressure treated sheds tend to keep their natural timber colour. This is something that people prefer.